Initiative of western Cape government
empowerment of digital skills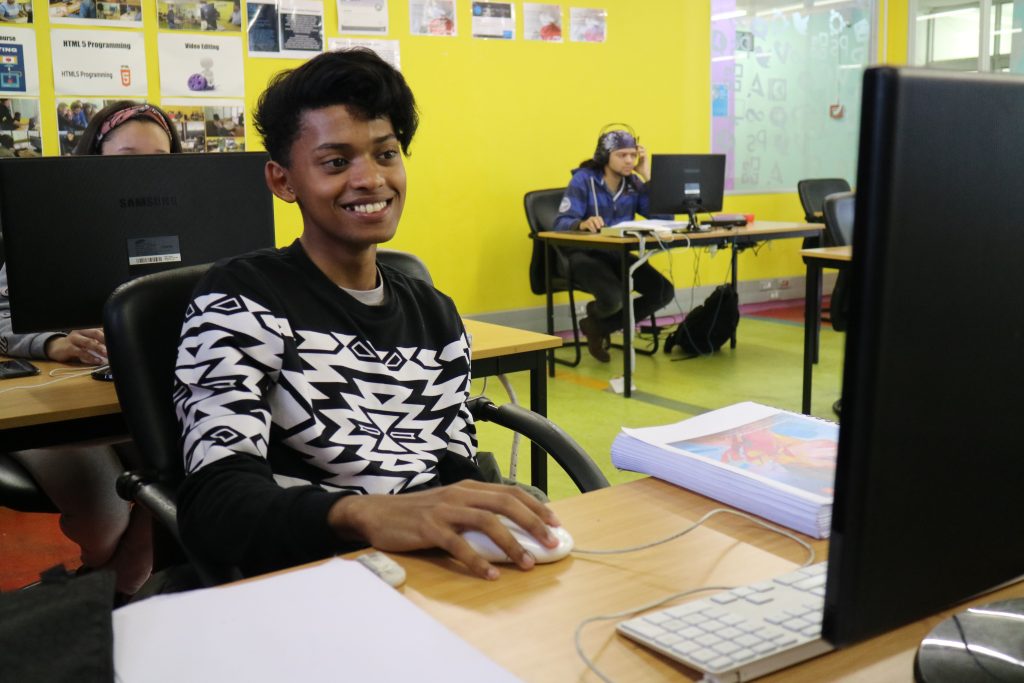 What is the i-CAN Centre?
The I-CAN Centre, located in Elsies River, is an initiative of the Western Cape Government; it is a public access facility that focuses on access to technology, adoption of technology, empowerment of digital skills including digital services to all citizens.
I-CAN refers to the Interactive Community Access Network, a public access centre which is a community ICT space and knowledge centre. The I-CAN Centre Elsies River is part of Western Cape Government's Broadband Project aimed at providing a physical space whereby citizens can access the internet WIFI technology, as well as enabling citizens to access various digital literacy skills training and other services offered at the facility through the Centre Operator.  
All empowerment projects will improve skills, employment opportunities, grow innovation, stimulate creativity, promote alternative learning methods using technology, motivation for youth to pursue a career in ICT, expose children, adolescents and youth to the future of cutting edge technology, support tertiary students to complete their studies and alleviate poverty issues within the community.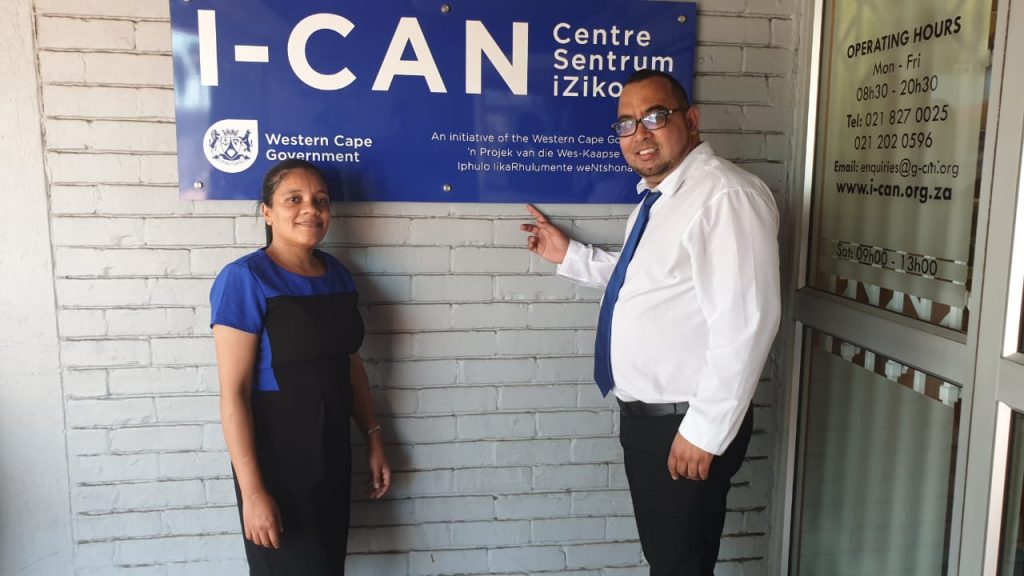 Innovative Learning Environments
Zone Learning is a new model of experiential learning built to allow students to apply their knowledge within a unique spatial environment. Zone Learning is about more than passing on knowledge and direct facilitation, it's about gaining experience that will prepare you for the 21st-century workplace. 
When community expectation is met with space and technology, learning can be effective!  It's more than just coloring chairs and couches! It's about how human beings integrate with learning spaces, in terms of obtaining knowledge, skills, creativity and innovation. The concept of Innovative Learning Environments has been tested worldwide, and it promotes the objectives of the I-CAN Centre.
Becoming I-CAN Member is extremely crucial in enjoying the digital services at the I-CAN Centre. From Access to Empowerment, all users are tracked and traced throughout their I-CAN journey. We pride ourselves to have registered more than 3000 users over a period of 4 months. The I-CAN Membership portal is online, where citizens register. Part of the membership, citizens can enroll for free computer classes, access unlimited WIFI though THINK WIFI. Also, with the partnership of City of Cape Town, we provide all citizens 45 minutes internet access through Smart Cape devices. Lastly, candidates receives a printed NFC card, validating their membership.
With the rapid growth of access to technology and online government systems, many citizens are in need of digital services. We provide the following services to communities:
Prepaid WIFI Data | Printing | Scanning | Copying | Sell Stationery | Sell IT Accessories | Email Usage (Sending Emails) | Paid Internet Usage | Binding | Laminating | Print Access Cards | Typing of CV | Conference Hall Hiring | Recording Studio | Computer Lab Hiring | Graphic Design Services | Web Design Services | IT Software Support 
Computer Skills are a basic requirement for most jobs today. … Even non-office jobs can require a bit of computer training. Retail cashier positions require employees to operate complex point-of-sale kiosks. Restaurant servers must be able to enter orders into apps or programs correctly.
Therefore we free offer entry-level free computer training for the unskilled citizens. We ensure that citizens are acquainted with both Google & Microsoft Apps! This training takes place every Friday! 
The Covid-19 pandemic has shown us clearly that the Internet is no longer a luxury, a convenient enhancement for lifestyles for those who can afford it. Rather, Internet access has become a basic necessity. The I-CAN Centre has partnered with both Herotel Sonic Telecoms & Think WIFI to offer citizens free WIFI daily. Through the I-CAN Centre Membership model, citizens can enjoy free internet daily.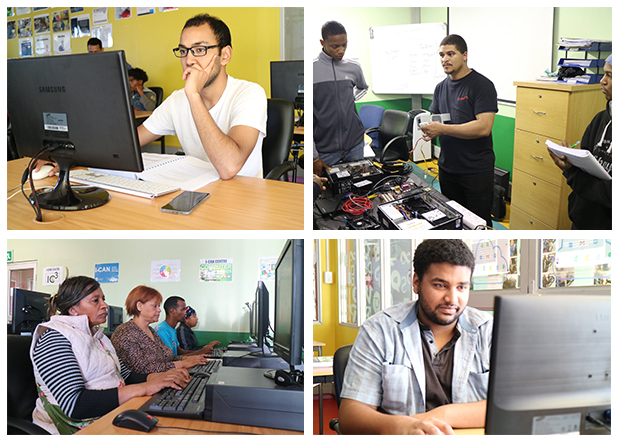 Creating digital citizens
Changing lives through technology
Digital citizenship encompasses skills, values, and behaviours that include appropriate and effective ways we interact with people and information through media and technology.
We believe learning is an exciting and inspirational journey that lasts a lifetime. Our digital citizens (I-CAN Members) can become both life-long learners and creators of a bright future, and we believe you as teachers can help them get there. Most of all, we believe the process can, and should, be fun and exciting!
DEPT OF economic development and tourism
WCERA 2020 SOCIAL ENTERPRISE AWARD
Genesis CITI, Centre Operator of the I-CAN Centre has won a prestigious social enterprise award for the community work done in using technology as an enabler within the Cape Flats region. Llewellyn Scholtz, Executive Director of Genesis CITI & Centre Manager of the I-CAN Centre received the reward from WC Minister of Economic Opportunities, David Manier
follow us on social media
Exclusive content & updates